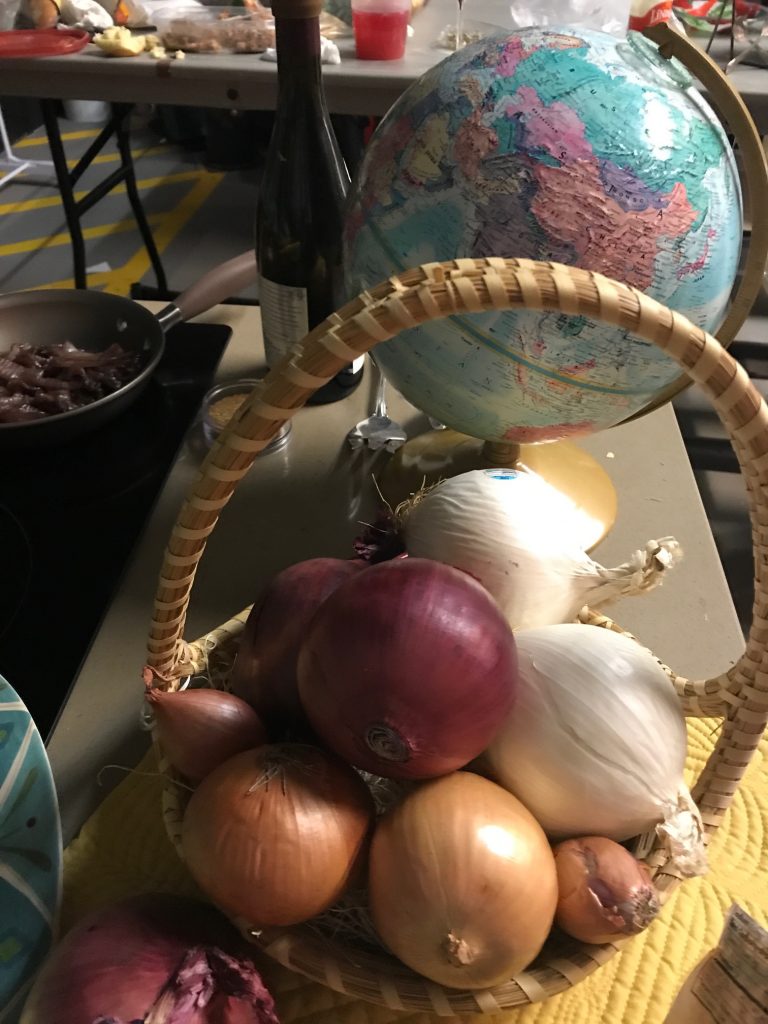 Behold the awesome onion!
Green, white, red, yellow and sweet just to name a few well loved varieties. The onion is one of the most versatile vegetables in the world and I dare say one of the most versatile foods in the world!  The onion is shaped like a globe and stars in the cuisine of so many cultures world wide.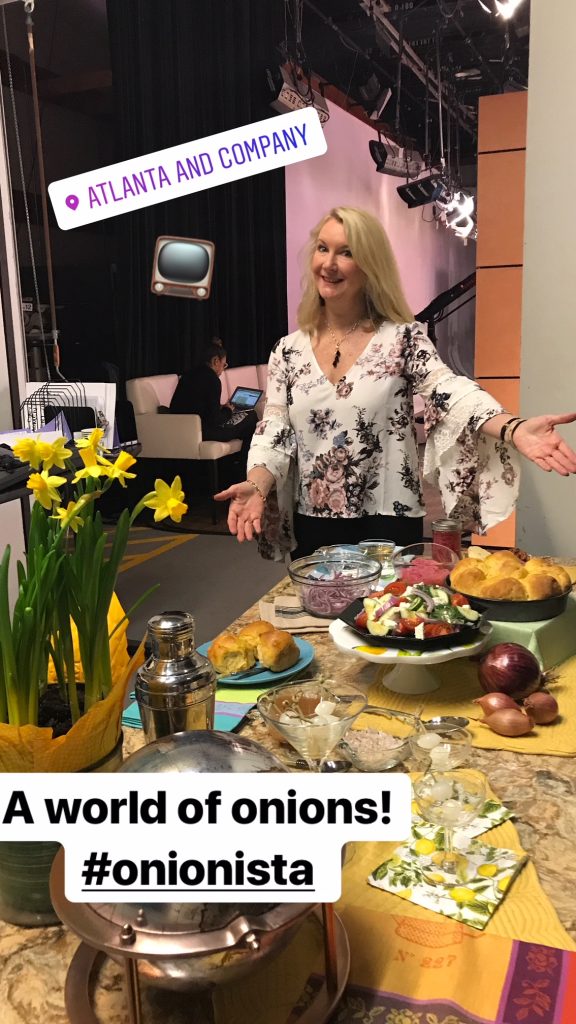 Raw in salads or on a burger. Sautéed releasing that delicious aroma that signals, "Something really good is cooking!"
When you add heat to the onion it becomes sweeter, as browning or caramelizing releases the natural sugars which can add layers of flavors to so many dishes.  A great resource for all-things-onion is the website of the National Onion Association. So many great tips and recipes. And a video on the easiest way to quickly dice an onion, no tears required!
Lights, Camera , Onions!
Recently I was on NBC Atlanta & Company (click the link to watch the recipes in action) to present the many layers of flavors in the onion. Host Christine Pullara warned me that she didn't like onions so the challenge was on to present onions in many ways she might not have expected.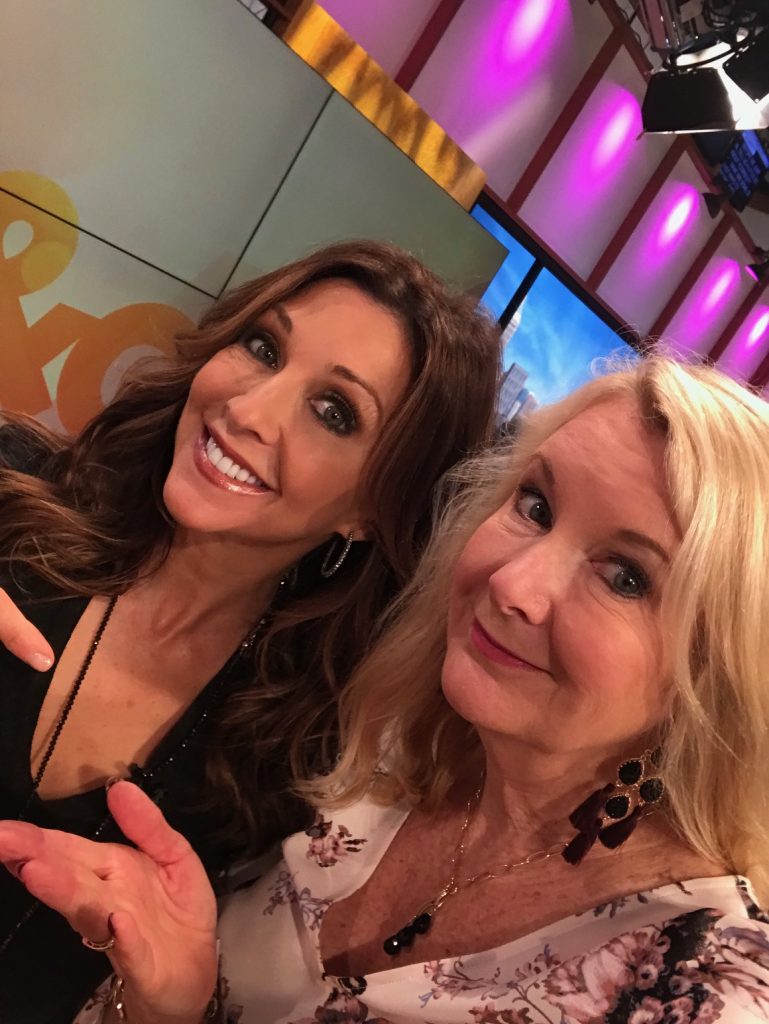 As a registered dietitian I'm here to say that the onion is one of the super foods because this humble hero is super in so many ways. Super affordable, super easy to find, super easy to cook, super delicious and super nutritious. Onions are very low in calories, are a good source of fiber and chock full of plant nutrients with anti-oxidant properties which are anti-cancer, and anti-inflammatory. One flavonoid compound specifically, called quercetin, is one of the super nutrients in onions. Also, onions help other healthy foods just take so much better. Super food to the rescue!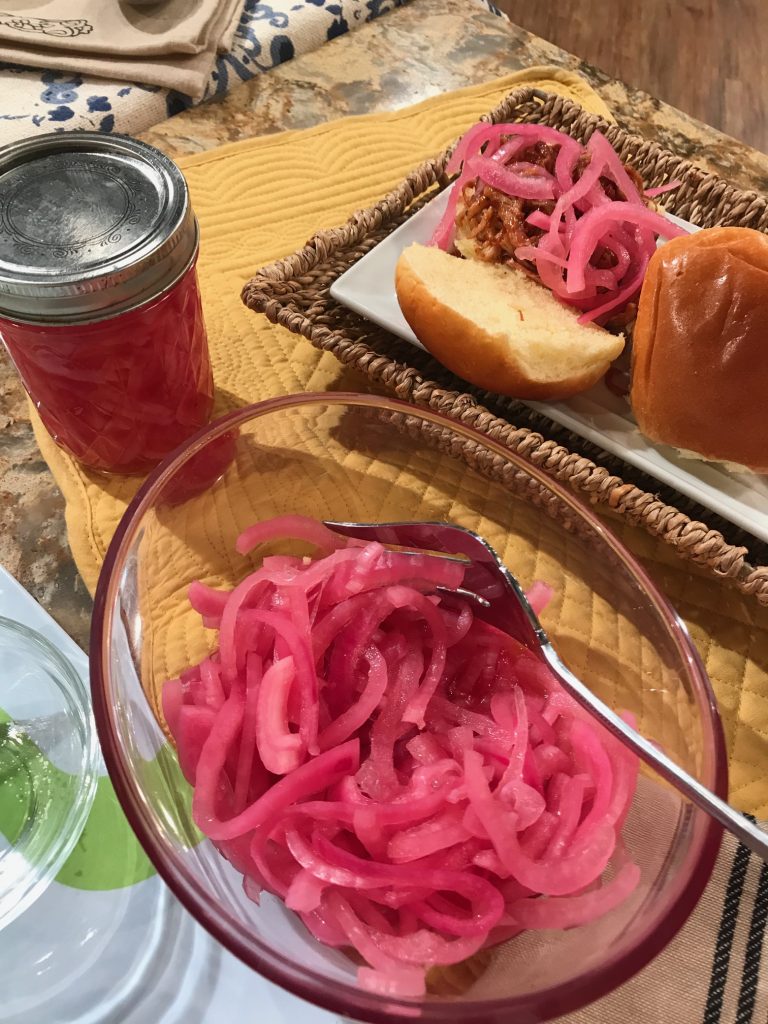 EASY PICKLED ONIONS
1 Medium red onion, thinly sliced
1/2 cup apple cider vinegar
1 cup of warm water
1 tablespoon sugar
1 1/2 teaspoons of Kosher salt ( dissolved so nicely)
Combine vinegar, water, sugar and salt in a medium bowl. Whisk until sugar and salt are dissolved.
Place onion in a bowl ( or jars such as mason jars ). Pour vinegar mixture over the onions and refrigerate for one day or at least over night. Pickled onions will last for a few weeks when stored in the fridge.
Use pickled onions on sandwiches, salads, tacos and more!
ONIONS AT COCKTAIL HOUR?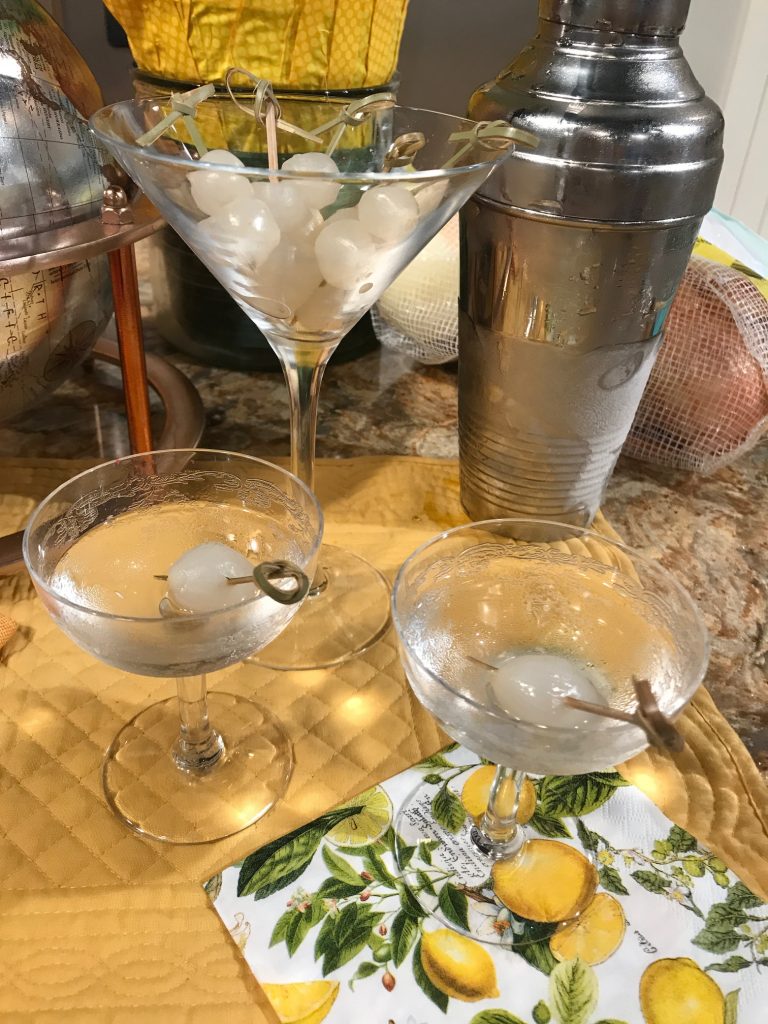 The classic Gibson martini is garnished with pickled pearl onions. A Gibson is made with gin and dry vermouth but you can substitute vodka if you prefer. But you must garnish with a pickled pearl onion or two. Cheers to the versatile onion.