Every great vacation is one part fantasy. If you've ever dreamed of living the life 'to the manor born' with canopied beds and cuisine plucked from the estate gardens…join me for a visit to Ballyfin in Ireland.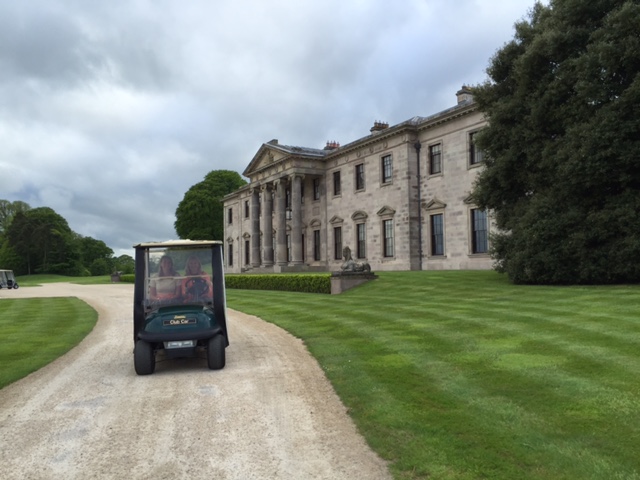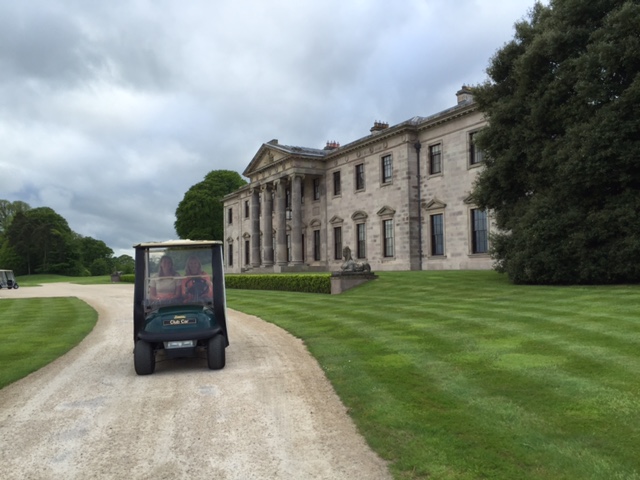 It's the weather that keeps the Emerald Isle so green, the gardens lush and the creamy dairy products so delicious.
"It's a soft day," said Damien Bastiat general manager of Ballyfin hotel, an elegantly restored country estate set in the middle of Ireland.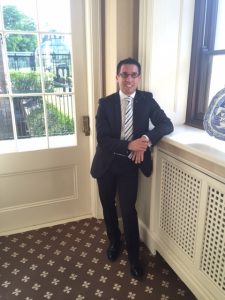 Bastiat was referring to a gentle mist of rain calling for a light jacket but not enough to require an umbrella. He led us on a tour to explore the walled gardens and expansive landscaped grounds including a climb up a stone tower built as an architectural folly.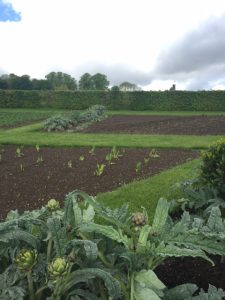 The formal kitchen gardens boast a gourmet grocery of vegetables, herbs, apple trees, and even artichokes.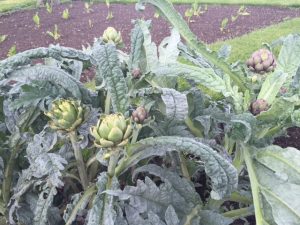 Ballyfin's impressive 'garden to plate' menus star farmhouse cheeses, and yogurt from Irish dairies, shellfish and sea salt from the coast, and eggs from the estate.
Just the right touch of Irish butter or cream adds indulgence to lovely desserts at Ballyfin.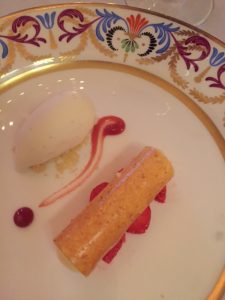 More local tastes include braised lamb from Kilkenny with wild garlic, mint and peas.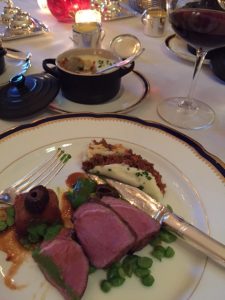 (Nutrition note: Irish sea salt is very salty so you only have to use a little to add flavor to foods. I bought the adorable little silver butter dish below at the Ballyfin gift shop. Had to have it. Helps you savor butter's flavor even more.)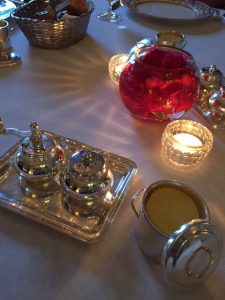 Ballyfin: To the manor…even if not manor born.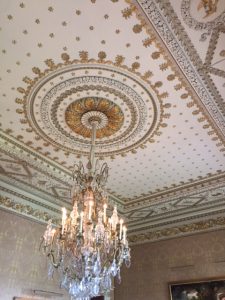 Step inside Ballyfin's neo-classical manor house…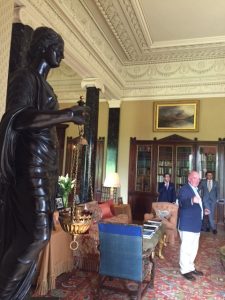 ….originally built in the 1820's, and step back in time for cocktails in the Gold Room overlooking the lake or the library with a secret door that opens into the glass conservatory.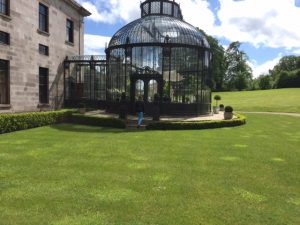 Guests can time travel to dinner by donning formal wear from the hotel's collection of period costumes. I felt as if I'd burst into song. Must have been the song bird perched on my head.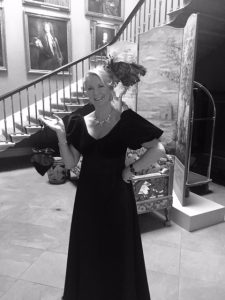 More echoes of history: Ballyfin spent time as a boy's boarding school.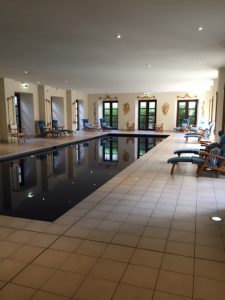 The hotel's serene indoor swimming pool sits in what was the student's (no doubt raucous then) dining hall. Ballyfin is truly a magical place where you can escape the world and enter your own surrounded by peace and grace.